DEBBIE COOK OWNER/CREATOR
Debbie Cook is a mother and wife, and a born and raised Calgarian. She found passion in cake decorating in 2009 in the attempt to learn the ins and outs of cake decorating at Chinook Learning to make her own wedding cake. Debbie has always been in the kitchen scene from as early as she can remember, and has been making fancy cakes for the past 9 years. She has a natural tendency to share her knowledge of cooking, baking and cake decorating with friends and family, and dreams to share even more. Her talent did not go unrecognized even though she had not been professionally trained in pastry arts. Achievements of highest grades in Food Studies in high school, 1st Place at the Skills Canada Alberta competition in 'Culinary', 1st Place awards for submissions at Calgary Sugarcraft Guild cake decorating competitions, and her following on social media have proven her gift in presentation and quality . Debbie's attention to detail and commitment to making a breathtaking cake shows in her work.
Meghan Speers is a sun-loving, fun-loving mom of two very energetic kids. The beautiful terrain of Western Canada suits her enjoyment of many active outdoor pursuits including hiking, dirt biking and snowboarding; none of which would be complete without a glass of wine at the end of the day.
Over a ten year span working in a large corporate environment, and an additional three years in small business, Meghan developed a knack for process development and organization along with a strong desire to engage in mentor-ship of those around her.
Having also spent many hours over the years in leadership of both sporting teams and volunteer groups of varying sizes, it was a natural transition to bring those skills back into the business world and embark on this incredible adventure with CAKEify Studio.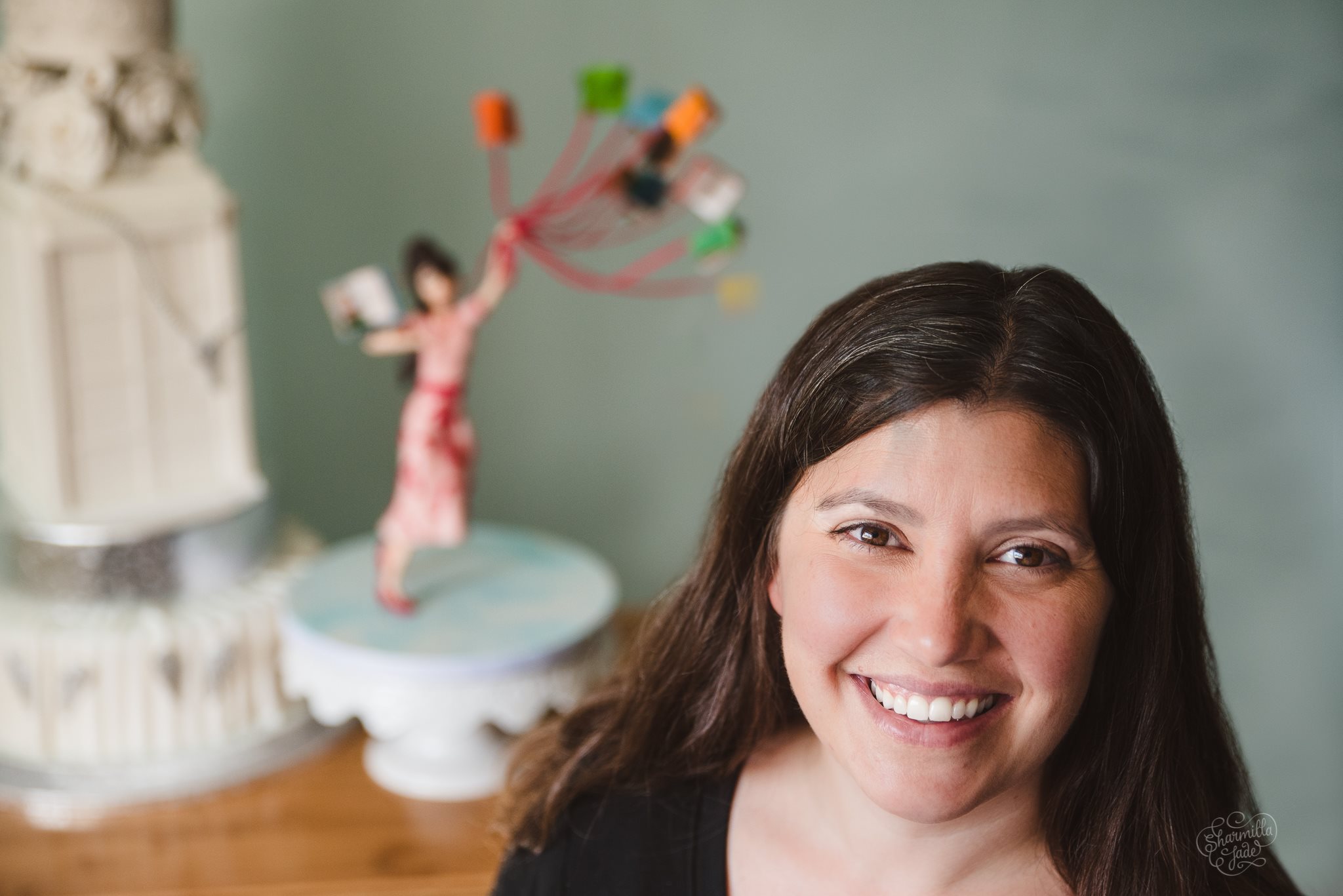 HEATHER MCGRATH
CAKE ARTIST
A girl with a couple of sugar crazed kids, and a dream, Heather McGrath dove into the world of sugar in 2007. She laughs now when she sees the cakes she was making when everyone told her that she should go into business. But that hysteria, while well founded, is the driving force behind her need to improve. Heather started creating things, taking classes, and consuming as much knowledge and experience as possible. Today she has her own custom cake business, many awards, including best in show at the Calgary Stampede, the Calgary Cake & Sugar Art competition, and was awarded silver at Cake International in Birmingham, UK. She frequently volunteers with the Calgary Sugarcraft Guild, loves talking about anything cake, and sharing techniques and ideas. She can't wait to immerse herself in the world of cake at Cakeify Studio!
Olivia Fournier is 20 years old, was born in Saskatchewan and raised in Calgary Alberta. She is currently studying baking and pastry arts at S.A.I.T. Baking has always been a huge passion of hers. She has loved it ever since she was a little kid. Olivia has experienced working over seas in New Zealand for over 6 months side by side with an award winning pastry chef. Making cakes is her passion and she can't wait to continue doing what she loves here at Cakeify Studio!